UPCOMING PERFORMING ARTS EVENTS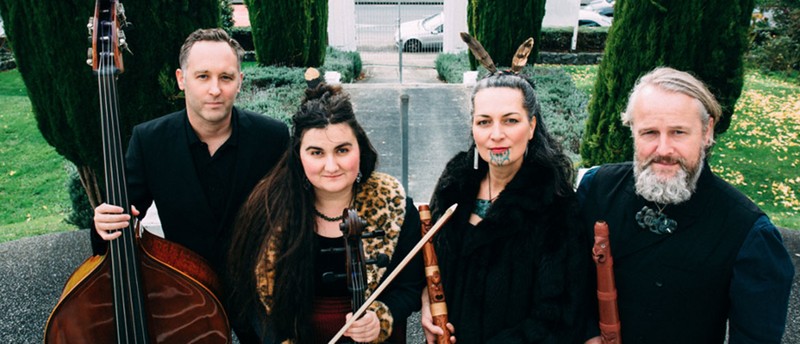 Ariana Tikao vocals and taonga pūoro Ruby Solly taonga pūoro, cello Phil Boniface double bass Alistair Fraser taonga pūoro Louise Pōtiki Bryant digital imagery Drawing inspiration from Māori rock art ...
Tauranga | Saturday, 21 May 2022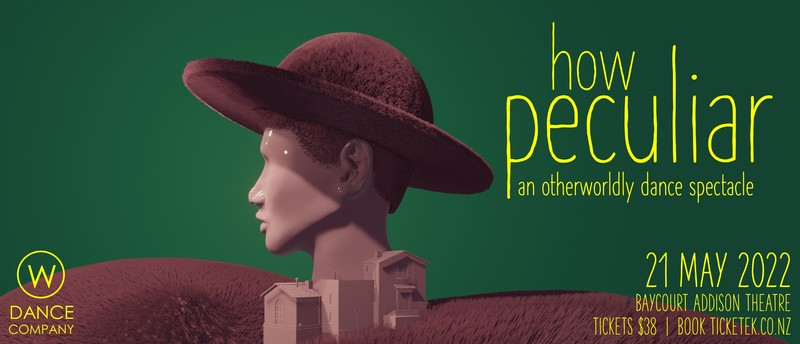 The human persona: An unoriginal amalgamation of external influences and experiences moulded into a socially appropriate citizen. Are we not who we think we are? Join us on a voyage through the dreams and realities of an ...
Tauranga | Saturday, 21 May 2022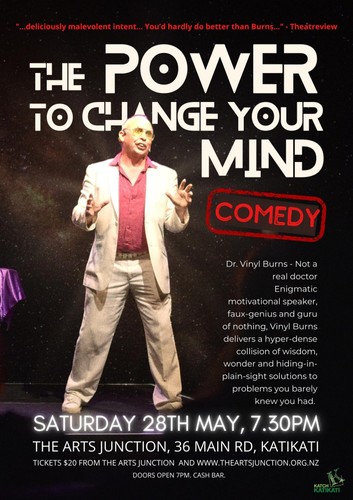 Need some laughter in your life? Join us in our boutique Junction Theatre at The Arts Junction for Dr. Vinyl Burns - Not a real doctor; Enigmatic motivational speaker, faux-genius and guru of nothing, Vinyl Burns ...
Katikati | Saturday, 28 May 2022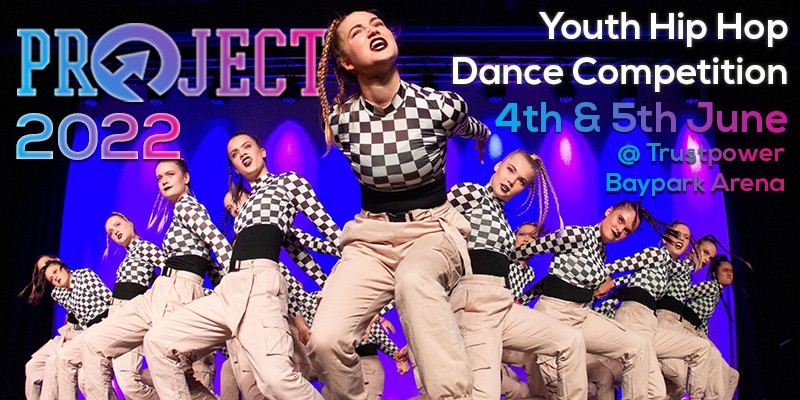 PROJECT is a Hip Hop Crew Dance Competition for youth who have a passion for Hip Hop Dance. This event will allow young people to engage in creative expression in a supportive and positive environment that encourages ...
Mt Maunganui | Saturday, 4 June 2022 - Sunday, 5 June 2022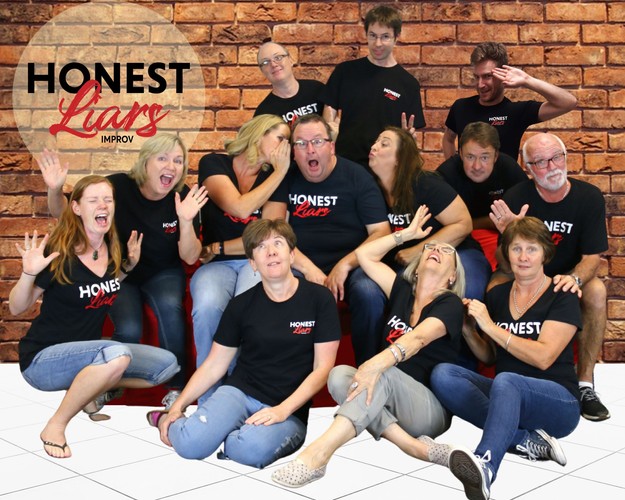 Hilarious Comedy Improvisation like "Whose Line is it Anyway." Nothing scripted, suggestions from the audience inspire scenes for the show. Spontaneous, entertaining and fun. Anything can happen and often ...
Tauranga | Saturday, 5 February 2022 - Saturday, 5 November 2022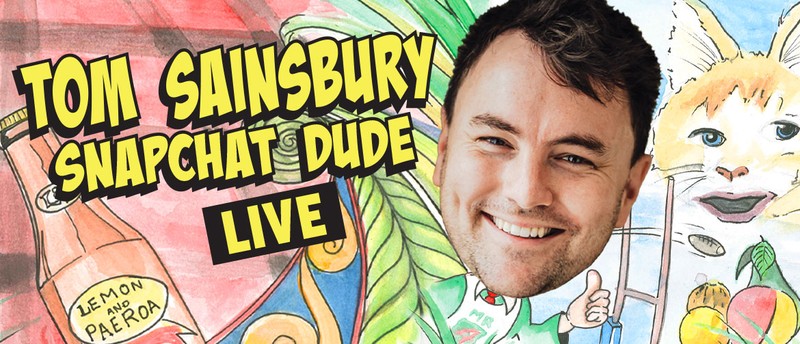 Tom is hitting the road with SNAPCHAT DUDE LIVE! and no stone will be unturned in his quest to poke fun at New Zillunders. Famous for his take offs of politicians like Paula Bennett and Simon Bridges, as well as his ...
Tauranga | Thursday, 9 June 2022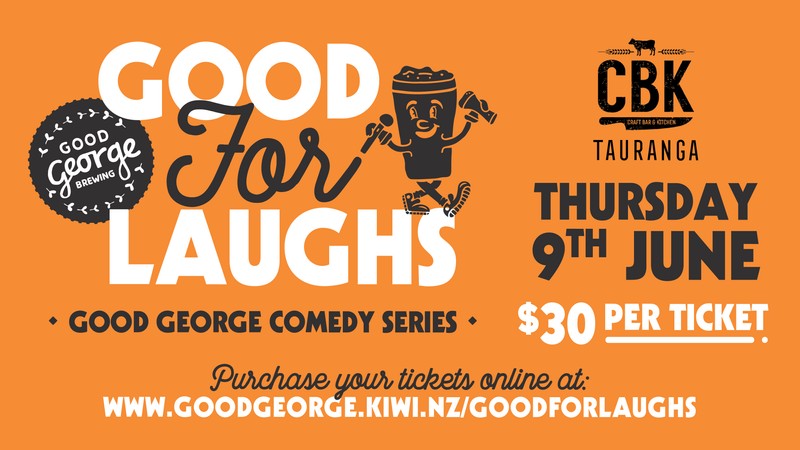 Brendhan Lovegrove, ten time comedian of the year winner headlines the CBK Tauranga spot in the Good For Laughs comedy series. Hosted by Paul Douglas (as seen on Seven Days), and supporting acts Courtney Dawson and Guy ...
Tauranga | Thursday, 9 June 2022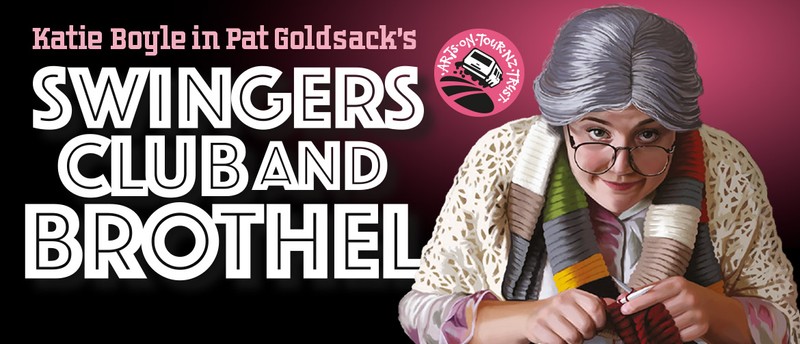 "a pure joy to watch" – Art Murmurs "impossible not to love" – Echoes From The Wings "utterly phenomenal... hilarious" – Theatreview 87-year-old Patricia Goldsack, known as Pat to her friends and ...
Opotiki | Thursday, 9 June 2022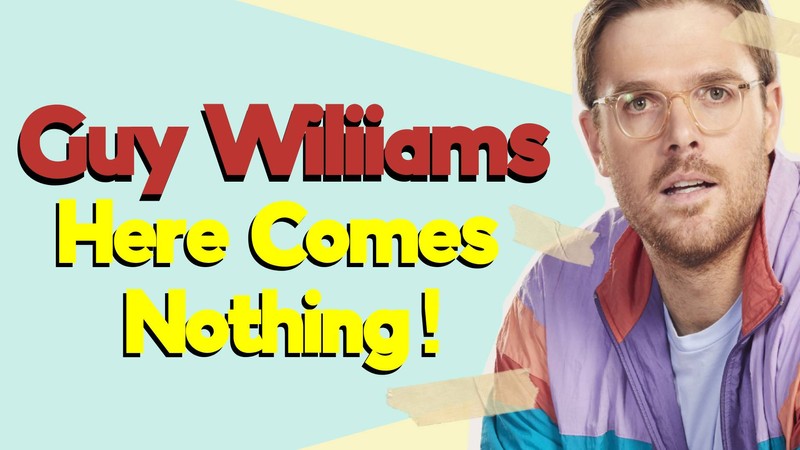 If you're a fan of New Zealand Today, you'll probably have an OK time at this stand up show. Please come along and watch Nelson comedian Guy Williams attempt stand-up comedy. The keyword is "attempt" NO REFUNDS! "A ...
Tauranga | Saturday, 18 June 2022 - Sunday, 19 June 2022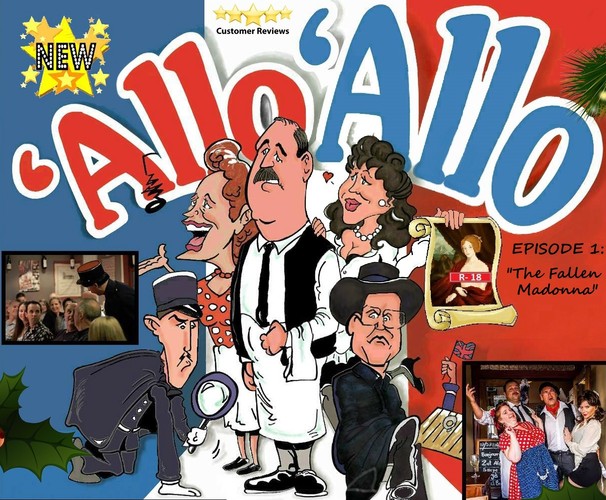 "Listen very carefully, I shall say this only once!" For group reservations of over 20 guest, special dietary requirements AND/OR groups wishing to be sat together at the ideal Mid-Year, Mid-Winter or Christmas ...
Tauranga | Saturday, 18 June 2022 - Saturday, 6 August 2022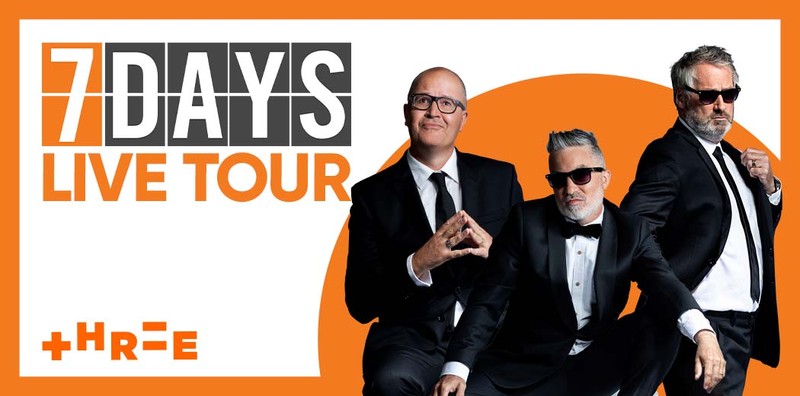 The 7 Days Live tour is now officially an annual tradition. And this year our (not very) brave comedians will smash out 13 shows in 13 towns around New Zealand with (nearly) no fear at all. Jeremy Corbett, Dai Henwood, ...
Mt Maunganui | Sunday, 19 June 2022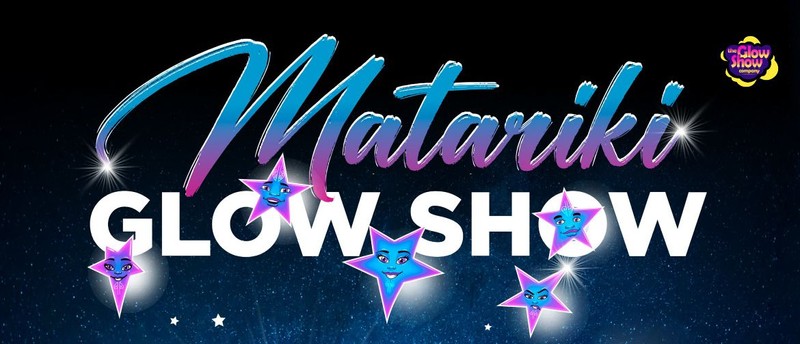 The MATARIKI GLOW SHOW is back with an all-new, giant-scale puppet show for tamariki, educators and whãnau. The Glow Show's magical glow-in-the-dark characters are getting ready to celebrate with you at 40 theatres ...
Opotiki | Tuesday, 21 June 2022